Footage owned by John Grant
Beadlam Charity Tractor Run
In aid of Yorkshire Air Ambulance service charity
---
Latest News
---
2023 Beadlam Tractor Run
Join us for the Beadlam Charity Tractor Run on Sunday 30th April 2023. We'll be starting from Wombleton Airfield at 9:30am, see you there!
Download:
Entry forms
---
2022 Beadlam Tractor Run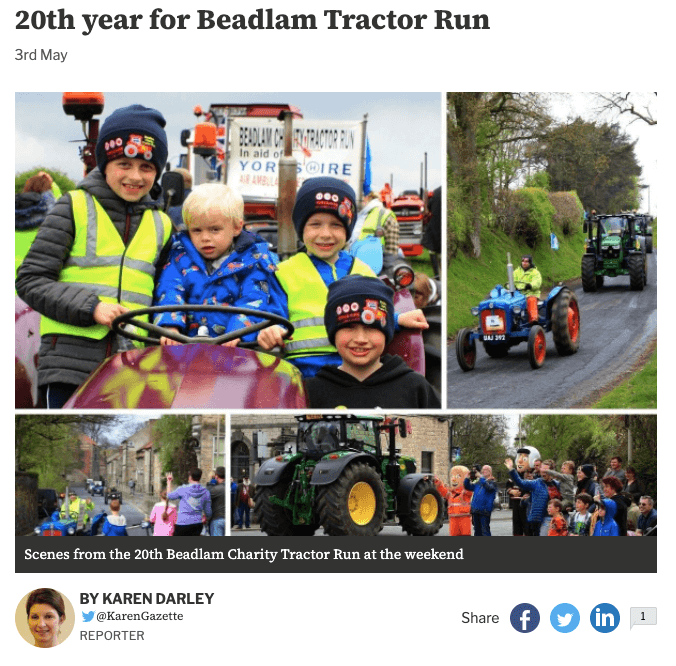 A massive thank you to everyone involved in making this years tractor run happen, and we hope you all had a wonderful day!

Read all about it in the Gazette & Herald
---
2018 Press Release
Read the latest media release published by the Yorkshire Air Ambulance here.
About the Beadlam Charity Tractor Run
2022 sees the 20th anniversary of the Beadlam Charity Tractor Run. This event came from humble beginnings in 2003 with 35 tractors - an event which was planned by Bernard Simpson from Beadlam together with his team of willing helpers as a "one-off" to raise money for the Yorkshire Air Ambulance.
This first run raised £1700 and the event was then scheduled for the second year which saw the funds more than doubling! And on it went, growing in popularity to become firmly established as one of the biggest annual tractor runs in the country.
As the 20th run approaches, the Yorkshire Air Ambulance is still the chosen charity and to date has benefited from a fantastic total of £128,981.53.
Now over 200 tractor drivers regularly come from far and wide to enjoy this feast of rural entertainment completing a 50 mile round trip including some off-road highlights and a chance to enjoy your packed lunch or a warm snack and cup of tea/coffee from the catering unit in the scenic North Yorkshire countryside.

This year's run is on Sunday 1st May starting, as usual, from Wombleton Airfield.
For further information or contact Malcolm Simpson on 01751 432645 or alternatively please email bctrun@yahoo.co.uk.
You can also find us on facebook: The Beadlam Charity Tractor Run.
For all donations please visit: www.justgiving.com/bctrun.
---
About the JMK Memorial Tractor Run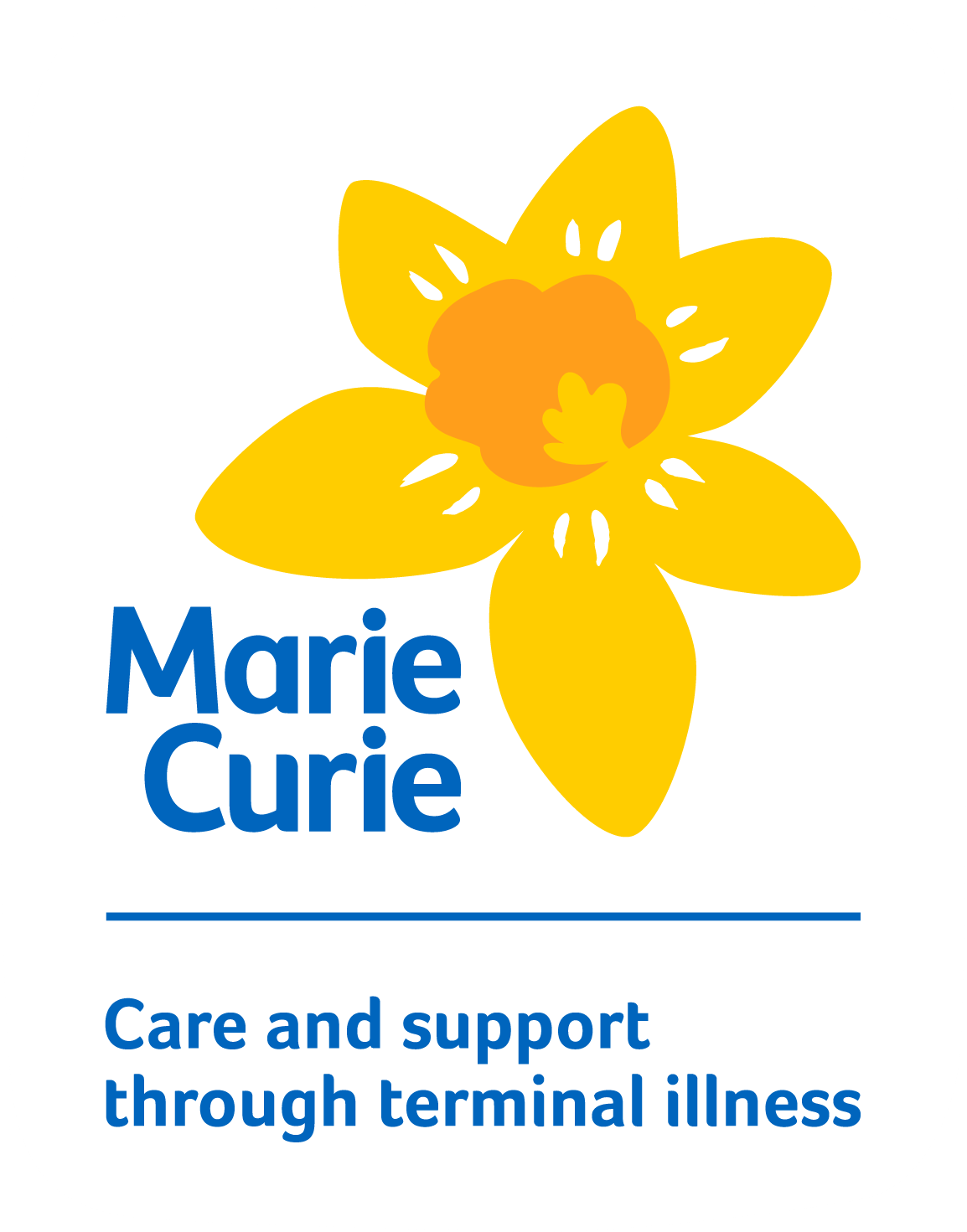 Hot on the heels of the success of the Beadlam Charity Tractor Run came Malcolm Simpson's idea to hold a charity tractor run in memory of his late uncle to raise funds for Marie Curie Cancer Care. This event took place on Sunday 18th September 2005 and was also initially intended to be a one- off. However, after a superb turnout and an interesting 45 mile route this run has become a well established event every September.
This enjoyable and successful tractor run has raised £70,158.44 to date for Marie Curie Cancer Care and has grown steadily over the years, even seeing the introduction of fancy dress, doctors and nurses as you've never seen before! 11th September 2022 will be our 17th year and we hope that the event continues to thrive.
You can also find us on facebook:
The JMK Memorial Charity Tractor Run
For all donations please visit:
www.justgiving.com/fundraising/jmktractors